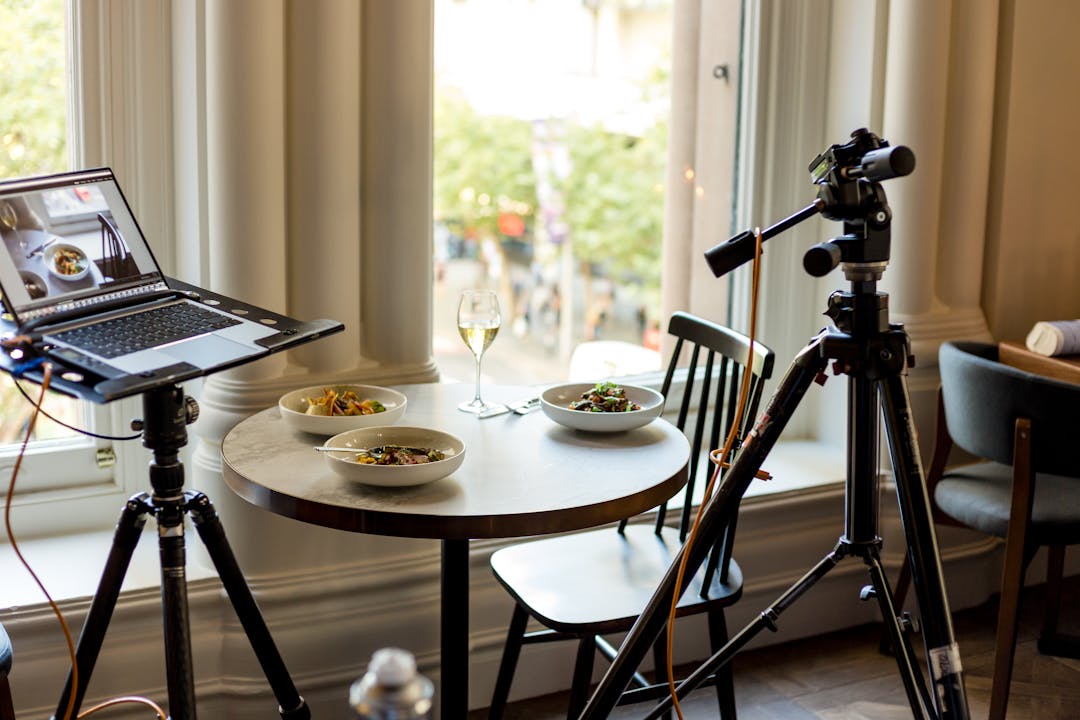 When HubSpot first entered the tech-dominated marketing scene, it started as an automation platform focusing on sales and marketing. Since then, HubSpot has gone on to help countless businesses scale their marketing and customer relations management operations through its advanced marketing tools. This has seen HubSpot become one of the top-rated customer relations management (CRM) platforms that are rapidly helping companies advance and streamline their business operations.
And if you're looking for reliable CRM automation software to advance your business, HubSpot is your ultimate partner. HubSpot is also for you if you're looking for the most outstanding tech stack that can fulfill your overall business needs in the long run. In this article, we highlight why HubSpot is the ultimate CRM software for sales automation. But first, what's CRM software?
Demystifying a CRM Software
CRM software is a platform that assists companies in automating and managing their Customer Relationship Management operations. It enables you to track all of your past, present, or future customers and how they interact with your business. These interactions may include the customers' online activities (visit to your website), purchasing behavior, social media engagements, email communication, etc.
A CRM is also something like an Excel spreadsheet, only that it's much easier to navigate. With a CRM, you can store customer details such as contacts and record information based on their interactions with your business. Besides helping you record and organize customer information, this software also enables you to automate your marketing activities. It can also increase customer retention campaigns, make accurate sales predictions, and support customer experience and satisfaction.
CRM software allows you to create a personalized experience for your customers while improving their buyer personas. With a CRM, your sales rep gains access to relevant information, critical for lead generation and closing leads. Finally, a CRM helps you organize your contact databases which are essential for managing your customer relations. HubSpot CRM software leads the pack of sales automation software.
The HubSpot CRM for Sales Software
HubSpot CRM for sales allows teams to automate and streamline most tasks within the sales pipeline. This includes task generation, assigning leads to various reps, as well as email exchanges with prospects. Its pricing ranges from $0-$1,200, but its email automation tools and other valuable CRM features are available on its free plan. HubSpot automation capabilities include automated notifications sent to reps and email follow-ups with leads and prospects. Below is a comprehensive list of HubSpot CRM features.
HubSpot CRM Features
HubSpot's CRM focuses on all the customer-centric aspects of your business to help your company cultivate good relationships with your customers regardless of which role you play. Whether you're in sales and marketing, operations, customer service, or you're in charge of all the above, the HubSpot CRM software enables you to get the job done efficiently and effectively. The primary features of HubSpot's CRM for sales reps include:
A deals dashboard that can be customized to display all your sales pipelines;
Tracking automation for emails, live chats, prospects, and also scheduling meetings;
Integration with Gmail and Outlook;
Customized email templates to enable you to follow up with leads;
Automated email notifications and insights about your company;
Automatic entry of customer data such as online activities and purchasing patterns;
An activity stream that shows notifications for delivered emails, clicks on links, downloads, etc.;
Extensive storage of up to one million contact and business records;
Ability to keep records of communications such as calls and emails;
Ability to assign various tasks to teams within the HubSpot CRM platform;
Automate and publish emails, record calls, sales notes, etc. and send them to contacts timeline to make lead follow up much more manageable;
Automate all tasks and save time;
Avoid cracks that may take prospects from one sequence to another;
Enroll multiple prospects in a single sequence;
HubSpot is an All-in-One Sales Software for Sales Teams
Here are additional HubSpot CRM features and capabilities your team will enjoy using.
Email Sequences
Usa las capacidades de secuencia de correo electrónico de HubSpot CRM para mantener a tus clientes potenciales bajo control para evitar perderlos y dedicar más tiempo a cerrar más tratos.
Plantillas de correo electrónico
Use plantillas para hacer que sus correos electrónicos de ventas más frecuentes sean más accesibles dentro de su bandeja de entrada y se puedan compartir fácilmente con su equipo.
Documentos
Use la optimización para cada uno de sus documentos y personalice su presentación para que pueda ver quién vio qué documento y cuánto tiempo pasó en un documento específico.
Reuniones
Crear agendas de reuniones con prospectos y clientes. Proporcione enlaces que permitan a los clientes potenciales elegir un momento conveniente. Los enlaces se pueden integrar en Office 365, HubSpot CRM y Google Calendar.
Chats en vivo
Aproveche las interacciones de su cliente potencial con su sitio web y conéctese directamente con ellos a través de chats en vivo. Redirija las conversaciones de chat al vendedor ideal para manejar las consultas de los clientes y cerrar más tratos.
Registro y grabación de llamadas
Cree una lista de llamadas de ventas dentro de su navegador, regístrelas y agrúpelas automáticamente en su CRM y regístrelas de una vez con un solo clic.
Ventas automatizadas
Deshágase de las tareas manuales que consumen mucho tiempo y adopte la automatización en todos los aspectos, desde la rotación de clientes potenciales hasta la creación de acuerdos y tareas, entre otras responsabilidades.
Informes automatizados
HubSpot CRM proporciona informes y paneles listos para usar que se pueden personalizar para crear métricas comerciales de alto nivel que se pueden compartir con los ejecutivos de la empresa. También puede personalizar métricas más granulares específicamente para su equipo de ventas.
Predecir resultados de puntuación de clientes potenciales
HubSpot CRM lo ayuda a realizar pronósticos precisos de calificación de clientes potenciales en función del comportamiento de compra y las interacciones anteriores de los clientes. También puede usar estos datos para determinar la probabilidad de que un prospecto se convierta en un cliente comprador y darle la mayor prioridad.
Integración con Salesforce
La capacidad de realizar una sincronización multidireccional con otros CRM como Salesforce lo ayuda a mantener registros de cada correo electrónico, llamada, reunión o tarea convenientemente al alcance de su mano.
Terminando
HubSpot CRM es una ingeniosa plataforma de ventas y marketing. Si ha estado planeando crear una sólida gestión de relaciones con los clientes para su negocio, HubSpot es la opción más adecuada por su facilidad de uso y eficiencia. También es el software CRM ideal para pequeñas y medianas empresas. Sus características clave están diseñadas para ayudar a resolver algunos de los desafíos más comunes que enfrentan las pequeñas y medianas empresas, como equipos y presupuestos limitados.